I have been asked numerous times about why I named the WordPress theme framework I built for WPStudio.com the Voce Theme. There are multiple facets surrounding this name.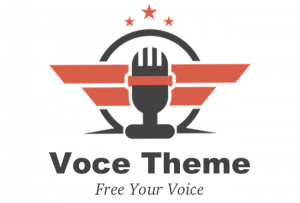 The word voce means "voice" in Italian.  I have always believed that everyone has a story to tell.  Each individual and unique story is communicated in different ways.  So when building the theme framework I wanted to enable the theme framework to be used in multiple ways:
Have an accessible settings panel with simple on/off switches for functionality and features…
… yet also create an easy to use interface to interact with some of the more advanced action hook elements of the theme…
… while allowing those that want to assemble their "story" using many of the quality page builder systems to let the theme framework take a backseat to the page builders while still controlling the structure and hierarchy of the site…
… and also empowering those that want to dig into the code and construct a unique "story" experience using one of the lightest and fastest WordPress themes available.
The Voce Theme has the potential to enable so many "voices" to begin to communicate clearly and uniquely once you begin to uncover its true potential.  No two Voce Theme powered WordPress sites ever have to be alike if you want them to be unique.  The power (structure, CSS, Javascript, hook, filters, and so much more) are now delivered into your hands with the Voce Theme.
Currently, the Voce Theme (and child themes) are only available to members of WPStudio.com.  But if you are curious, next week on June 1st, I am doing a 90-minute webinar on how to use the Voce Theme to create a resume site.